Beskrivelse
Lefima started the beginning of the 21st century with their ultra-light drums, a line of various drum types which set completely new benchmarks in the field of marching percussion.
The use of alternative materials and a unique lug technology made possible a new generation of marching drums with such low weight that this was honored in the Guinnessbook of the Records! Because of the reduced mass attached to the shell, these instruments gain tremendous power that predestines these drums for playing outside.
The sensational low weight is combined with modern lug technology. These drums feature a very dynamic articulation by response optimization.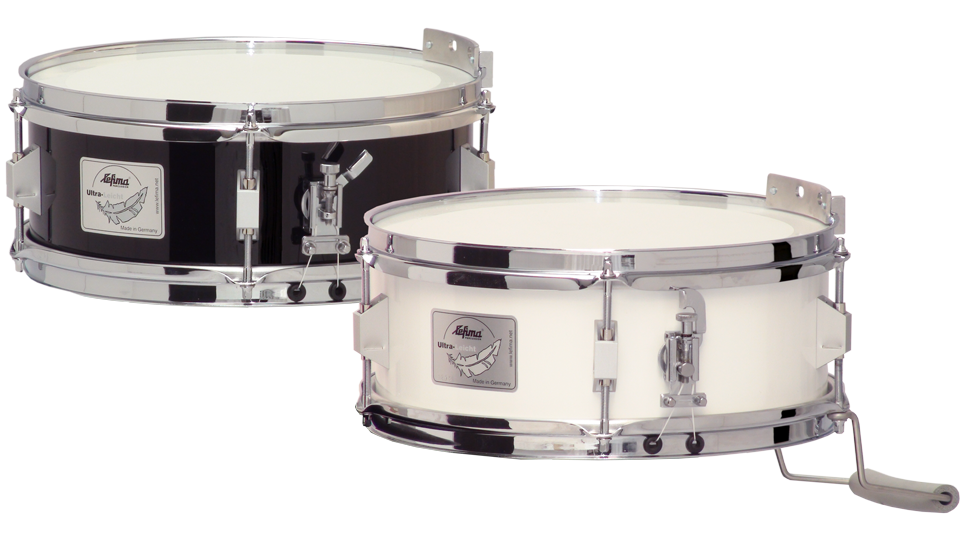 Mini Lugs made from light metal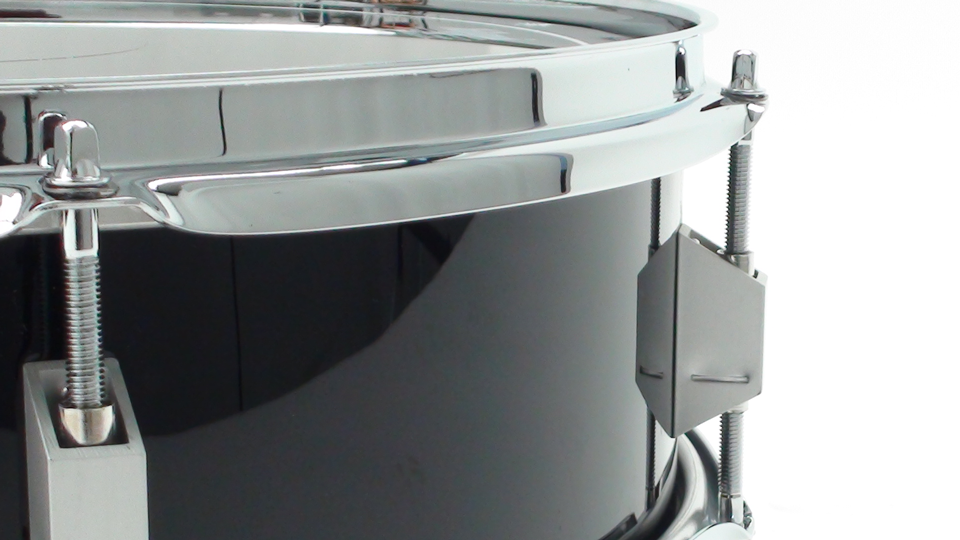 The ultra-light lugs combine highest operational standard concerning robustness and extremely low weight.

The key factor within the design of the lugs was sturdiness and low weight. The use of aircraft aluminium provided both these qualities leading to extremely low weight and the ability to allow the shell to vibrate freely. The result is a great drum, easy to carry but with exceptional
2 holes Snap-on Carrying Bar
Equipment
This carrying bar is placed within the inner perimeter of the rim improving the drum's center of balance considerably and resulting in easy and comfortable carrying
Carrying bars are subject to considerable stress from the constant rubbing from the carrying hooks. Therefore we manufacture all our carrying bars only from finest stainless steel.
The Lefima Snap-on System covers a range of accessories for drums with triple-flanged rims.
-Easy clamping anywhere on the rim (vibration-neutral); allowing the drum shell is able to vibrate freely for optimum sound development.
– attachment without the slightest effort
– no bothersome or unstable fixing over tension screws.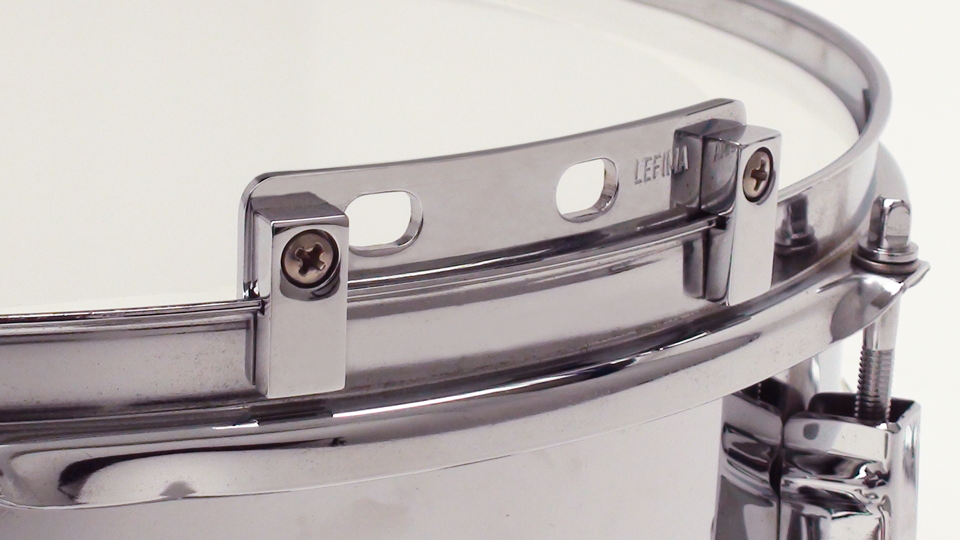 Leg Rest
The 600 series leg rests are super padded and made entirely from stainless steel. This l…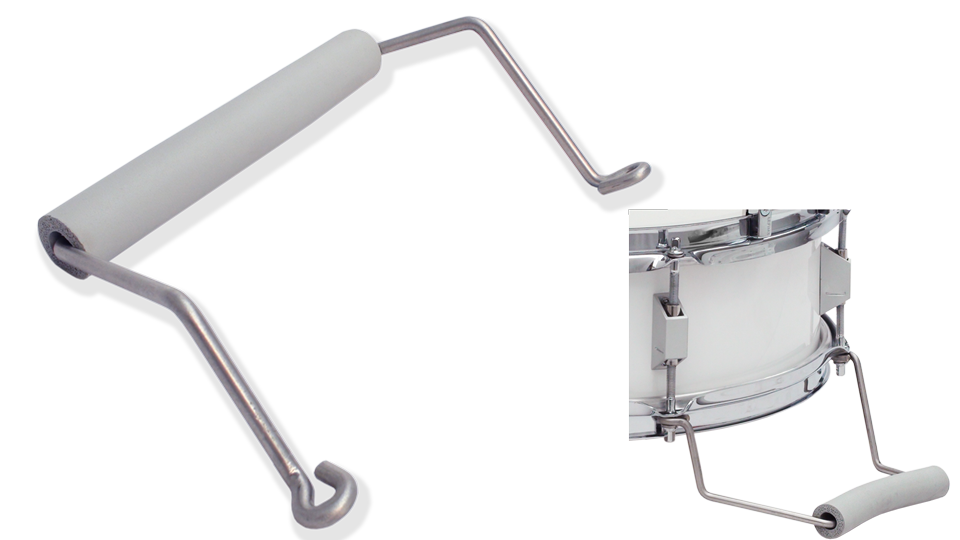 Repositionable Ring Control
This ring control is the easiest method to dampen overtones. Unlike other ring controls the Lefima r…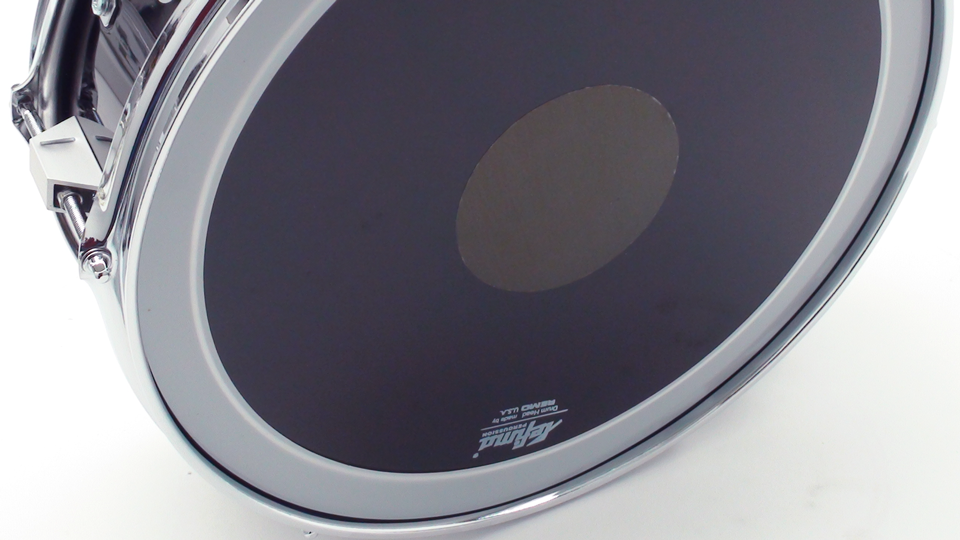 Light Mini Strainer
This strainer comes from the design line of our ultra-light drums and is characterized by its extrem…